Testimonials
I think you and your dog will love my products, but I could be biased. That's why hearing what my customers have to say means so much! These are all from people who have purchased my dog stuff for their pups. Read on to see if it's really worth it!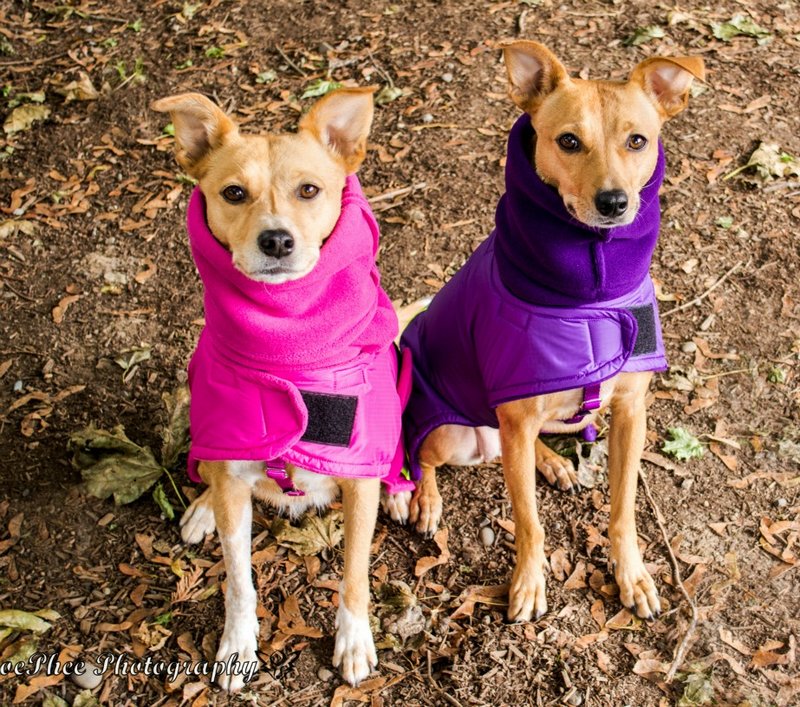 Lauren Miller of zoephee.blogspot.com did a fantastic review of my winter dog coats. She took lots of action shots and really tested them out. Click the link above to see what a professional blogger said.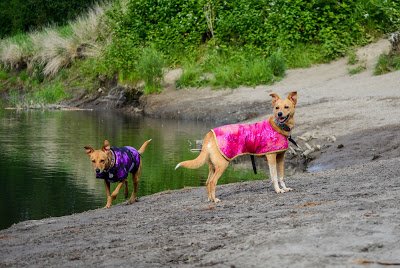 Lauren also reviewed my cool coats. To see her review, click the link below:
What do my clients say?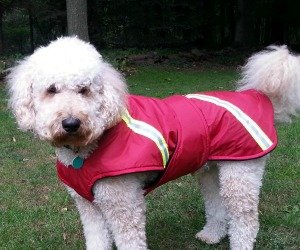 Beautifully made. Exactly to our dog's measurements. It fits like a second skin and he looks very comfortable in it because it fits in the right places. The reflective tape is wide and strategically placed, it will keep him safe even in dark, wet mornings. The coat is very well sewn; lovely craftsmanship. If you are having a hard time finding a winter coat/raincoat for your dog, I think it is very much worth having one made by De. You will never need to look for another one again. This is bespoke coats for your dogs!

This coat is great! It feels very warm and De is great with any questions or concerns you may have. I will definitely be ordering from her again!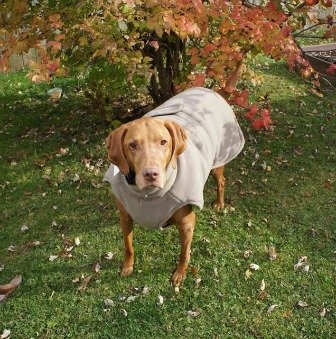 LOOOOOOOOOVE the look, the fit, the construction quality (it hasn't come off yet, and not from lack of trying). The snood has been helpful for blocking Arctic winds of winter. And great service.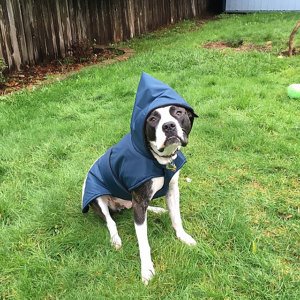 PERFECT PERFECT PERFECT. I am blown away by how fast this got to me even though it was custom made for my hard to fit bully. It fits him perfectly. You certainly go to the head of my list as THE go to person for high quality custom coats. This was here before I could even leave a review or I would have said all this a couple days ago. THANK YOU!!!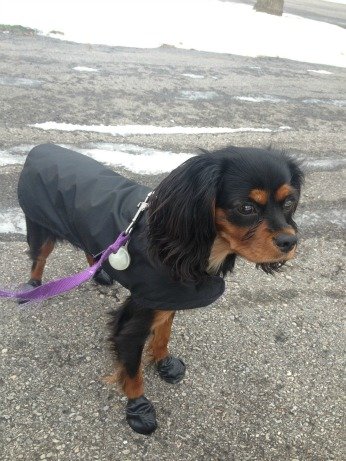 Fabulous custom, high quality raincoat made quickly and shipped fast!! My pup loves it and he is super particular! Thank you!!